Charlotte Realtor Services
NC Real Estate Agency and Brokerage

ABOUT PURE
Charlotte Realtor Services NC Real Estate Agency and Brokerage PURE Real Estate is one of Charlotte's most reputable & reliable local independent real estate brokerages specializing in servicing first-time home buyers, to luxury home buyers. We can find you the perfect vacation home. We especially love working with many relocation clients being transplants to Charlotte ourselves. We can also provide experience to investment clients. We advise our clients in buying and selling real estate with true care, patience and integrity during every stage of the buying or selling process. Working as a team Realtors®/Brokers/Owners Ann Welchans (Broker-in-Charge) and Jodi Sosna have over 35 years of combined real estate experience. Ann and Jodi are both Accredited Buyers Representatives (ABR), Ann is a Senior Real Estate Specialist (SRES) Jodi holds a National Association of Realtors® (NAR) "GREEN" certification, NAR's At Home with Diversity accreditation, Strategic Pricing Specialist (SPS) certification and a Graduate Certificate in Internet Marketing from Full Sail University. Realtor®/Broker/Owner Bridget Havrilla joined our team in 2014 and brings 20+ years of sales and marketing experience. PURE's dedicated team of professionals is committed to ensuring you will be educated, informed and updated throughout the entire process and beyond. Community Consciousness : Responsive Real Estate

Meet the PURE Home Team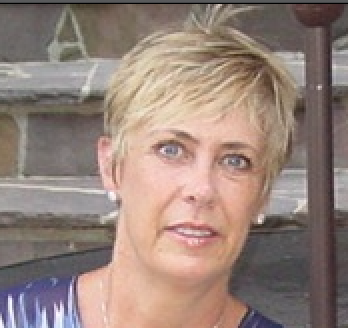 Ann Welchans Realtor®/Broker-in-Charge/Owner
704.962.9896
ann@purenc.com
When I moved to Charlotte in 2005 it completed my childhood wish to move to North Carolina. I had loved coming here to visit my mom's family and spend time in the mountains or at the beach. I began my career in real estate in Chagrin Falls, Ohio in 1997 after 22 years in Sales and Marketing. I fell in love with the whole process of buying and selling residential properties, finding the right home to match my clients needs, wants and desires. Walking people through the buying and selling process with confidence and ease taught me to really appreciate how similar we all are and also how to meet individual needs as well. In 2007 my partner and I started P*U*R*E*- Progressive Urban Real Estate. My goal to integrate my yoga practice and principles of integrity, truth, compassion and community with my work in real estate culminated with the start of P*U*R*E*. I am Broker-In-Charge…a perfect fit for the oldest and only girl in my family. When I am not practicing real estate, I am practicing yoga. You will find me at the Johnston YMCA.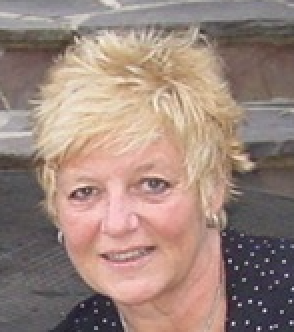 Jodi Sosna Realtor®/Broker/Owner
704.654.9995
jodi@purenc.com
An Ohio native with roots in Charlotte since 2005, Jodi has earned her licenses in both North and South Carolina. She also holds the title of Accredited Buyer's Representative, along with "Green" & "At Home with Diversity" certifications from the National Association of Realtors (NAR) She has a Strategic Pricing Specialist (SPS) certification, and holds a Graduate Certificate in Internet Marketing from Full Sail University. Jodi is commitment to excellent customer service and has been awarded Charlotte Magazine's 5-year Five Star Customer Service Award Winner 2014 - 2018. Her background in marketing and advertising includes positions as National Sales Director for Alternative Press Magazine and then Time Warner Action Sports Group i.e. Transworld Skateboarding, Snowboarding, Surfing, Ride BMX, and WARP Magazines. Her strong sales and negotiating skills led her to leadership roles with responsibilities in developing and implementing sponsorship packages for large events like The Warped Tour & The Gravity Games. Jodi continues to use these sales and negotiating skills to the benefit of her real estate clients in completing many successful real estate transactions. When Jodi is not selling homes, you can find her spending time with her family, her beloved dogs, cooking, reading or practicing yoga.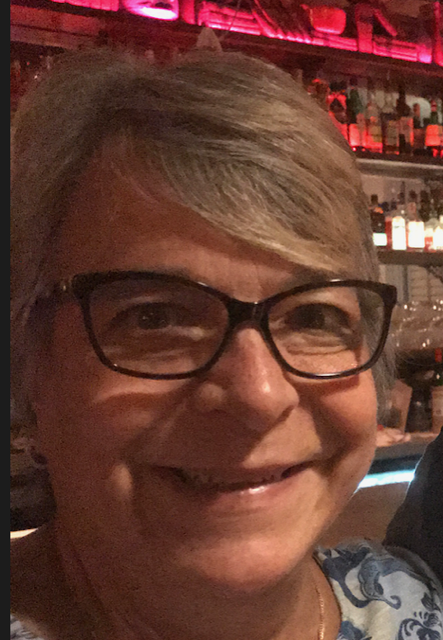 Bridget Havrilla Realtor®/Broker/Owner
216.469.5364
bridget@purenc.com
Buying and selling homes has always been my passion. Growing up in Cleveland, OH opened my eyes to how revitalizing urban areas can change the makeup of a city. After relocating to Charlotte, NC, I have found the "fire in my heart" as a PURE real estate broker. I enjoy helping families and first time homebuyers find homes in the rejuvenated neighborhoods of Belmont, NoDa (The Arts District), Plaza Midwood, Villa Heights and the surrounding neighborhoods. Some of these include Country Club Heights, Plaza Shamrock, Oakhurst, Sheffield Park, and Windsor Park. My background is in sales and advertising, giving me plenty of experience honing my customer service skills and reaching optimum sales goals to be a top ten percent producer throughout my career. After receiving multiple Presidential Achievement awards in print and digital advertising, I wanted to shift my energy towards an industry that I am truly passionate about – residential real estate sales. My continual need to better acquaint myself with the vast diversity of the neighborhoods that surround the center city of Charlotte is fulfilled by showing these neighborhoods to my clientele. The progress of Charlotte is such that for an agent to stay on "top" of their profession, they must commit themselves and be willing to focus their schedules around the needs of their clients. The challenge is one that I personally embrace! I love Charlotteans, especially listening to the neighbors that want to share their stories of when they were growing up during the textile era. The PURE Home Team's office located in NoDa just so happens to be one of the buildings that back in the mills' heyday, was a general store where the local community would stop in to for a sandwich and two songs on the jukebox for a nickel. During their story telling, their faces light up and become huge smiles. I truly believe it is because the old building is still here and in use. But progress is change and change happens all the time. That is why our team at PURE has learned to roll with it and embrace the changes that are happening all over Charlotte. We are happy to help folks achieve their goals and educate them in the process of buying and selling real estate.
LENDERS
When it comes to financing your home, it is important to have a qualified and trusted lender. Our lending partners are professional, experienced and come highly recommended. Click on the links below for more information.
Acopia Home Loans
Kelly Panaro
Specialties include Investor and Homeready Loans
Office: (704) 627-2000
Mobile: (704) 531-9357
Email: kpanaro@acopiahomeloans.com
To Apply with Kelly visit Click Here
Stifel Bank & Trust Matt Eversgerd
Mobile: (314) 620-7227
Email: EversgerdM@stifelbank.com
To Apply with Matt Click Here
NFM Lending

Chris Reshetar creshetar@nfmlending.com
www.themortgagegenius.com
(704) 277 4463
To Apply with Chris Click here Monarch Mortgage
Daryl Watson
Office: (704) 776-9231
Mobile: (704) 562-8281
Email: dwatson@monarchmortgage.com
Fairway Independent Mortgage
Olan Carder
Sr. Mortgage Planner | NMLS #97565
Mobile: (980) 721-7478 To Apply with Olan Click Here

PNC Bank

Eduardo Descalzi (Spanish speaking) Mortgage Loan Officer | NMLS# 450570
Office: (704) 651 7555
Email: eduardo.descalzi@pnc.com
Northpointe Bank

Jeremy Coleman
Office: (704) 992 3314
Mobile: (704) 777 7850
Email: jeremy.coelman@northpointe.com
APPLY NOW with Jeremy Coleman
BUYING
Homes For Sale In Charlotte NC Buying a home is a huge life moment and one that should be approached with care and guidance. The PURE Real Estate team is here to work with you and guide you through the home-buying process when searching for Charlotte NC homes for sale. We pride ourselves in knowing our client's needs. We will work diligently to assure that the home you choose is the perfect fit. Our real estate professionals excel at showing properties with the desired amenities, educating you on the entire process from negotiating contracts, to closing the deal. Most importantly, this includes communicating with you at every point during the transaction. Please contact a PURE Home Team agent when you are ready to find the home of your dreams! Current Listings First Time Home Buyer Property Sales and Service In Charlotte NC Are you considering purchasing your first home? If so, do you know everything that goes into becoming a homeowner? The PURE Real Estate team has developed a free, First Time Home Buyers seminar to lead you through the steps to closing the deal. During this seminar, you will learn a variety of things including current housing rates, short sale vs. foreclosure, tips on getting pre-approved, types of loans when purchasing homes for sale, appraisals and home inspections. Overview of the Purchase Process Gather Information on where you might want to live and research various neighborhoods Interview Lenders and get Pre-Approved (very important to make sure you are in a price range that is suitable for you) Choose an Agent (VERY IMPORTANT: you want an Agent who is working for YOU and not just working for the seller) Tour various properties and narrow down choices Tour more seriously and find YOUR home Help you arrange financing Negotiate the purchase contract Achieve mutual Acceptance on your offer Home Inspection "Due Diligence Period" Financing and Appraisal "Due Diligence Period" Closing SELLING Charlotte Realtor Services Real Estate Agents In Charlotte NC When it is time to move, you need a Realtor who will work for you! Someone who will help you get your home ready for sale in today's current market conditions, advertise your home, show it to prospective buyers, handle all necessary paperwork, and supervise the closing. As Strategic Pricing Specialists we can list your home for the best possible price with confidence you will get top dollar! We take care of everything you need from start to close! Home Selling Tactics Often, buyers are not able to visualize living in your home the way you do. The PURE Real Estate team offers consultation services in order to make the home attractive to your ideal audience. This may include staging the home, making minor repairs or improvements, or simply painting the walls. These simple tactics can be the difference between a home lingering on the market and one that's sold fast.
PURE's dedicated team of professionals is committed to ensuring you will be educated, informed and updated throughout the entire process and beyond.
Community Consciousness : Responsive Real Estate